Fallout Shelter Save Editor for Android and PC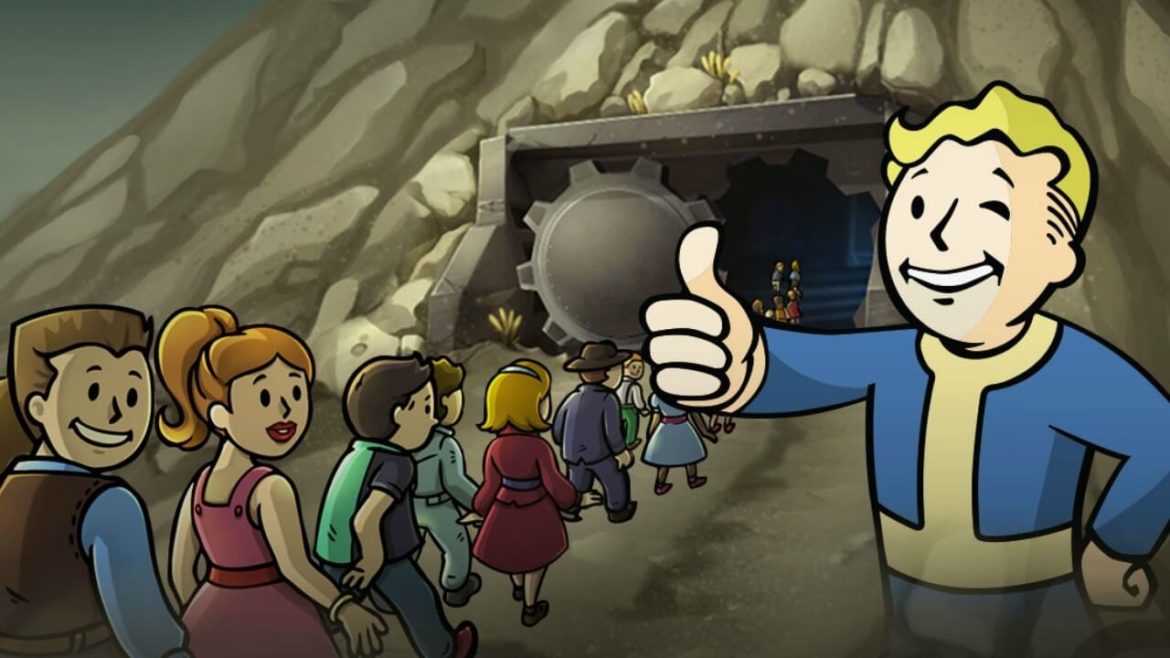 Fallout Shelter is an exceptional gem. This is a fascinating, free-to-play simulation set in a postapocalyptic environment full of radiation. Players are given the task of creating their own underground vaults and being the overseer for their inhabitants.
The main objective of the game is to make dwellers happy and provide their basic needs, which include food, water, and electricity. Players must increase their vault size by upgrading and adding new rooms. Then, they can place rescued dwellers to perform various functions.
Fallout Shelter is addictive and can be very difficult to master, especially if you don't have the resources. Let's say you don't have enough money to buy Mister Handy, and you can edit Fallout Shelter's save file easily to add tons more items to your vault.
This is the most reliable and effective fallout shelter trick I have seen. These are the top Fallout Shelter save editors for Android and PC if you need some instant Caps, Nuka Cola, and/or Legendary dwellers.
1. Pimp My Vault
Pimp My Vault is our first tool. This allows you to modify the resource values in your Fallout Shelter vault according to your preferences. Although the app was initially available on Google Play Store, Bethesda Softworks filed a complaint and it was removed.
Pimp My Vault does not "house" malicious code, that is something you need to know. Its only crime was that it removed the ability to make in-app purchases in Fallout Shelter, and also violated Google's Terms of Service. It is also bad for business.
There are many ways to get Pimp My Vault, and all of them are possible thanks to APK leaks. You can easily grab Pimp My Vault if you want to get Fallout Shelter free stuff. here learn how to use it.
How to use Pimp My Vault
Once you've installed the app, open Fallout Shelter. Next, go to your Vault List. Take note of the Vault that you wish to modify, and then close Fallout Shelter.
Next, open Pimp My Vault. Select the Vault that you wish to make minor changes to. We will choose SLOT 1 since it is Vault 189 as shown in the above screenshot.
You can begin tinkering once the Vault data loads. You can modify things like Quantum, Radway, and Stim Pack under Vault Resources.
You can then add rare dwellers or legendary characters to your stats, and even max them out. After you're done with any changes, click the Save icon in the upper right corner of your screen to exit the app.
Launch Fallout Shelter, and then select the Vault that you have just modified. This is it. All data that you have edited should be visible immediately.
2. Rakion99 Fallout Shelter Save Editor
Rakion99 Fallout Shelter Save editor is not like Pimp My Vault. It's a web-based app that allows you to edit Fallout Shelter save files and add or modify extra stuff. It is easy to use and can be used to edit save files.
Before we show you how to use it, let's make sure you know where your Fallout Shelter safe location is.
Android users can access their SD card or internal memory depending on the location of the game obb./Android/data/com.bethsoft.falloutshelter/files/VaultX.sav/.In this instance, X can be either Vault 1/2/3 or X.

Your Fallout Shelter save location for PC users can be found inC:\Users\your.name\Documents\my games\Fallout ShelterOrC:\Users\your.name\AppData\Local\FalloutShelter\
You can access it now by going to fallout shelter for an editor at rakion99Upload your saved game. It should be in the following format: Vault1.sav
You can now modify different things once uploaded. You can increase all Dwellers stats, modify the number of Lunch Boxes or Mr. Handies, Starter Pack, Caps, and Nuka Cola Quantums.
You can go even further and choose to heal all legendary dwellers, unlock all rooms and recipes, and so on. After you are done, save the file and replace it with the old save file.
Are there Alternatives?
Pimp My Vault, which is the only Fallout Shelter save editor that we currently use, can be replaced by another cool option. Its name is FalloutShelter Save Editor and it works too.
This app has more options than the ones we have already mentioned. The official download page lists all the things it can edit. And the best thing is that it's also available for Android and PC.