Here is Kakushinhan meaning and common usage in Persona 5
Questions 5 can be difficult to answer, especially if you don't know much about Japanese history. Today, we will reveal the true meaning and common usage of Kakushinhan.
Persona 5 is a fantasy role-playing game in which a group of students, who call themselves the Phantom Thieves of Hearts, are assigned to stop an evil conspiracy from corrupting Tokyo. Apart from the adventure you have in otherworldly places, it is an excellent game. You can also make the protagonist Joker go to school every day.
History, geometry, and finally sociology. The teacher can ask you a lot of questions in class. While most of these questions are easy to answer, the 25th April one is not. If you want to increase your knowledge in Persona 5, here is the meaning of Kakushinhan, and the answer.
Kakushinhan Meaning & Answer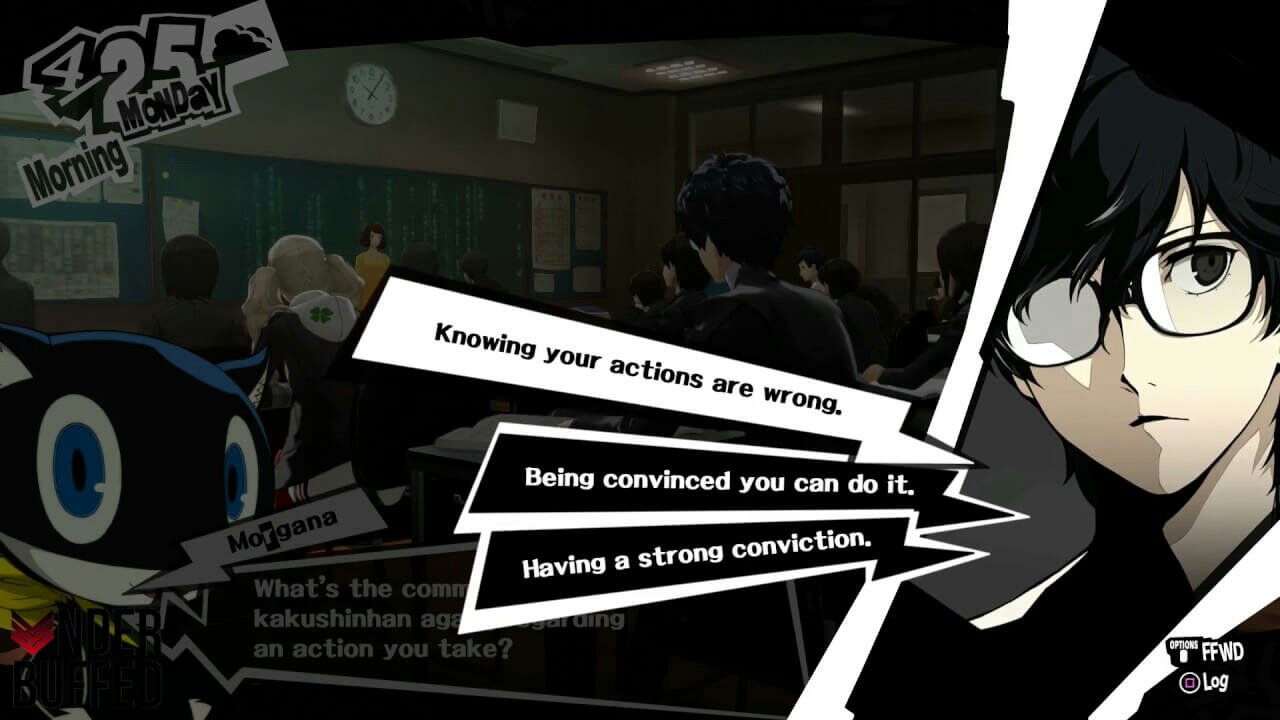 Persona 5 is a series of complex and/or easy questions that are thrown at students when they attend class. These tests begin in April and end in December. Assume you're in the classroom, and the teacher asks questions.
What is the most common usage of kakushinhan regarding an action that you take?
Do not bite your fingers, but think. According to the Japanese dictionary, "" refers to "kakushinhanIt is a crime of conscience, and the English translation goes further to say that it can also be premeditated or an act committed while knowing it shouldn't be. With this knowledge, you can answer the question as follows:
Recognizing that your actions are not right
When the teacher asks, you should answer "Yes."Common usage of kakushinhan in relation to an action you take simply choose the one that best describes you knowing that your actions are not right.
Second question
After you have answered that question, she will ask another question. It reads:
The real kakushinhan, however, is the opposite. …. is the opposite.
This one can be confusing, but we are here to help. Select the answer that looks like this;
Conviction that your right
Wrapping up
That's all. If you have any questions that are not easy in persona 5, please write them down below. We'll provide the correct or appropriate answer. Enjoy your gaming.