MTG Arena Friends list is a way to challenge and play with friends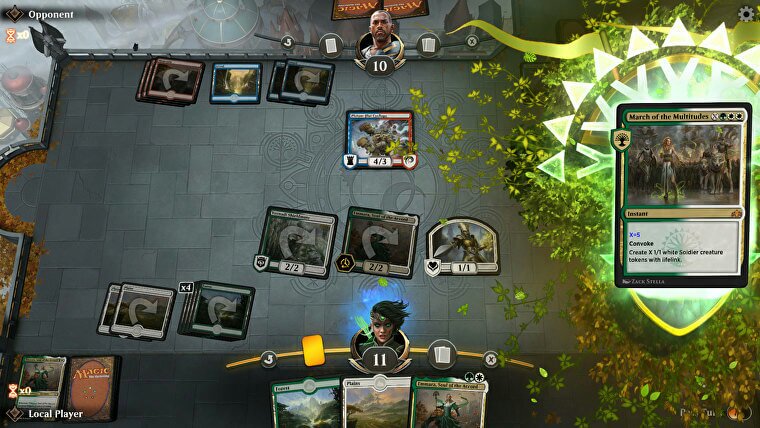 MTG Arena is a collectible game card designed for people with higher IQ. Although the gameplay is a bit more complex than other CCG games, it still managed to maintain the Pay-to-Win factors. MTG Arena has tons of content, great graphics, and unique gameplay. However, the friend list feature is still missing.
Imagine showing the game to friends and then saying, "But we can't have it together." It wouldn't be enjoyable to play a trading card game without the opportunity to challenge your friends. That's likely why HearthStone is still popular.
Chris Clay answered many questions regarding the update to Magic: The Gathering Arena during the State of the Beta last year. The top question was from the friend's list. Chris Clay, on the other side, didn't hesitate to ask the questions. Instead, he provided reasonable feedback.
I will start by quickly removing this bandage: The friend list and associated features are still far away in our development timeline. We have to overcome some logistical and technical hurdles before we can deliver the feature, however much I regret it.

We are currently working on the initial features, which include your friend list, chat, and the ability for you to challenge them to a game Magic. These games will not count towards quest rewards or daily wins. Our friends list is the foundation on which we can build to eventually allow us to pod draft with our friends.
Fast forward to October 2019 and the MTG Arena friends feature was released. It allows you to challenge your friends directly for Magic. Constructed Brawl was also released that day. A slew more features, as well as concepts like friends deck sharing, are in development.
How to challenge your friends
Two requirements are required if you want to play against your friends in Magic: The Gathering Arena. The first is to have your username, five-digit code, and the names of your opponents. Second, you must create a deck of at least 60 cards. Follow the below guide to challenge your friends once you have everything in order.
Start by opening MTG Arena. Click on the cross swords in the upper right corner of your home page. This will open the Direct Challenge window.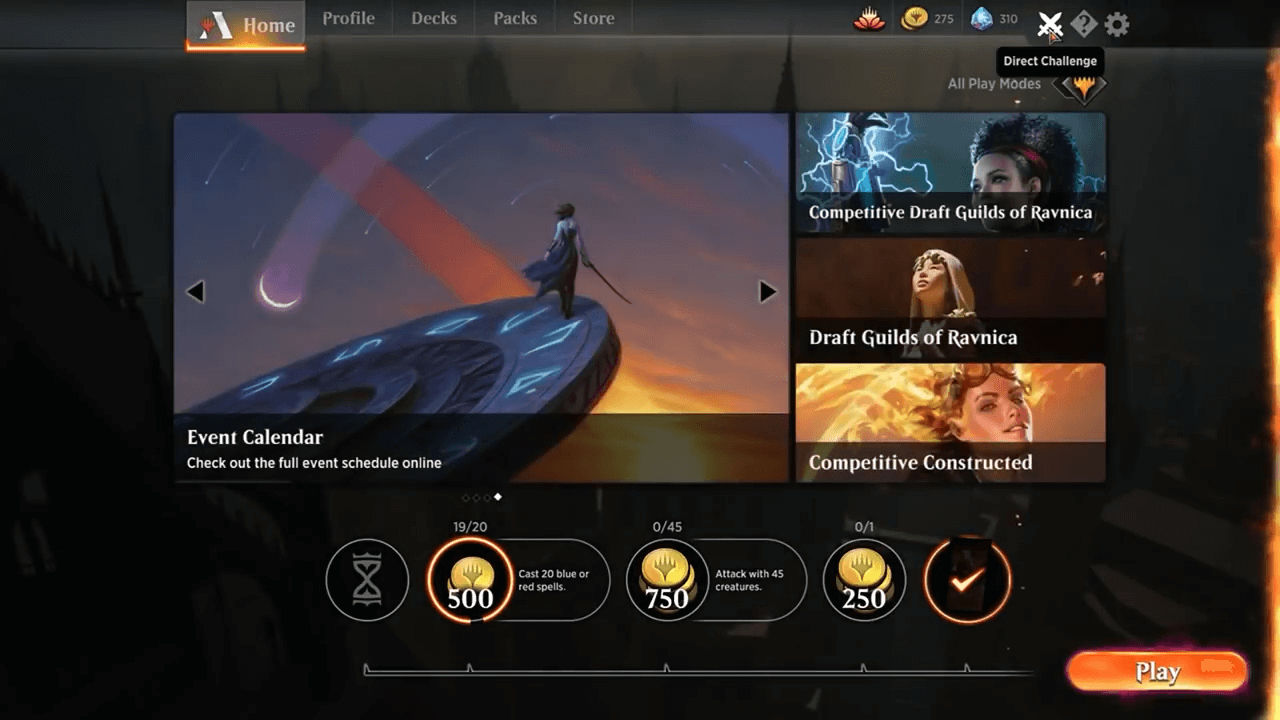 There you will see your username and the five digits that the system has automatically filled in. Select your deck, then enter the username of your opponent.
The display name is case sensitive, we recommend your friend click on his username to copy the data to his clipboard and then share it with you.
Once you're done, click on the "Play" button to go to the match loading screen. After waiting for your opponent's challenge, the system will pit you against each other.